Welcome to The Connecticut Supplier Connection portal and website!

This site is a shared registration portal open to all Connecticut based small and diverse businesses that desire to do more business with large procurement groups at companies such as Purdue Pharma, Synchrony Financial, Pitney Bowes, Sikorsky, Stamford Health, and others in our state, as well as over 75 other firms across the country. There is no charge for suppliers to register and join our program.

Along with registering and being able to connect to these larger firms, the Connecticut Supplier Connection offers on-going events, supplier development training and education, matchmaking services and other ways to help you grow your business. See below for more details.
Successful 2021 Growth Summit & Match Maker
Our fifth Supplier Growth Summit on December 14 - 15, 2021 was our largest yet! Thanks to our great buying partners, co-host organizations and our suppliers, as well as Synchrony, our main sponsor for such a powerful event.
More than 230 one-on-one supplier-buyer meetings.
15 Large Buying groups and over 220 Registrants.
Great content from Synchrony, Pitney Bowes, Sikorsky/Lockheed Martin, NYNJ MSDC, State of CT and CCAT.
About The Connecticut Supplier Connection Program
It's not easy for small and diverse suppliers to win business from large corporations. It takes dedication, persistence and knowledge, as well as hard work. But once you do, growth is quick and can lead to many new opportunities.

The program's goal is to provide Connecticut's small and diverse suppliers with greater visibility in-state and to help them build a national following. The network provides greater supplier visibility and helps suppliers prepare for pre-qualification and due diligence with large buyers.

The Connecticut Supplier Connection, is a resource that helps link the procurement groups of Connecticut's larger corporations with the state's many small and diverse suppliers through promoting registration on CTSupplierOne.co website. This national procurement network involves multiple industries and allows suppliers to enter their data once and be found by over 75 large buying groups.

We also provide supplier development training and host events to ensure Connecticut's supply chain members are strong and nationally recognized.
Connecticut Buying Members
For larger corporations seeking to expand their supply chain by adding small and diverse suppliers, the Connecticut Supplier Connection makes it easier to find and learn about prospective suppliers and adds efficiency to the buying process. The following companies are already members of the Connecticut Supplier Connection:


Connecticut Suppliers
The Connecticut Supplier Connection helps small and diverse suppliers build relationships with over 75 large nationwide corporations through our support of the Supplier.io SupplierOne portal. Build your profile and differentiate your company while saving time from having to enter data into numerous separate registration portals.
Sponsorship & Governance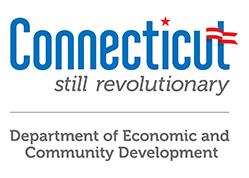 The Connecticut Supplier Connection is supported through sponsorships from corporations and grants from the Connecticut Department of Economic and Community Development. As a public-private partnership, our goal is to link supply chain members in the state and help make other initiatives more successful. We thank and recognize our sponsors for their on-going support.
CT Supply Chain Roundtable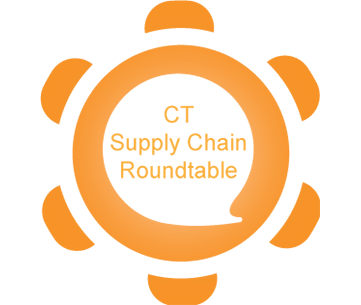 The Connecticut Supply Chain Roundtable, a network of statewide organizations, helps drive the Connecticut Supplier Connection initiative in Connecticut, engaging and supporting small and diverse suppliers and large procurement groups to make our network stronger. They also provide assistance in communications and program design, as well as operational support to ensure that Connecticut has the right supply chain focus to maintain its strong position on a national scale.
Supplier Development Academy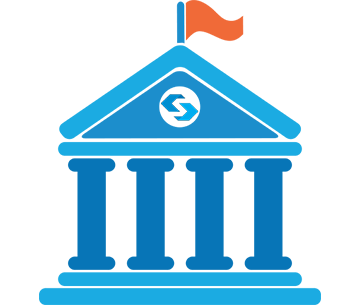 Selling to large companies isn't easy and takes lots of dedication, persistence and knowledge. Working with the Connecticut Small Business Development Center, SCORE and other groups, our Supplier Development Academy curriculum will help suppliers registered on the Connecticut Supplier Connection platform prepare for pre-qualification and due diligence activities with buyers. Courses will help suppliers understand the information that buyers are seeking in the areas of financial disclosure and technology operations, and will also help you improve your business development and marketing activities
Learn more »
CT Supply Chain Roundtable Partners
About CT Center for Advanced Technology
The CT Supplier Connection is a program provided through the Connecticut Center for Advanced Technology (CCAT) and funded through a grant approved by the CT State Legislature and facilitated through the CT Department of Economic and Community Development.

CCAT is an applied technology demonstration and training center that validates, demonstrates, and encourages the adoption of leading-edge technologies into global industrial companies and the advanced manufacturing supply chain, while also providing the training and education necessary to utilize the capability of these advancements and drive efficiency.

CCAT provides numerous programs that support small suppliers and manufacturers in the state, focusing on workforce development and training, technology investment and deployment, prototyping and proof of concept testing. Based in East Hartford, CCAT plays an important role in making CT a friendly and supportive environment for manufacturers and suppliers across many key industries, including aerospace, shipbuilding, automotive, consumer products, advanced manufacturing, medical devices and other key fabrication and component manufacturing areas. Click to learn more about CCAT and its on-going calendar of workshops and seminars and how they can help you improve your performance.

Learn more about CCAT's new ManufaCTure 4.0 initiative – view video by clicking here.
---